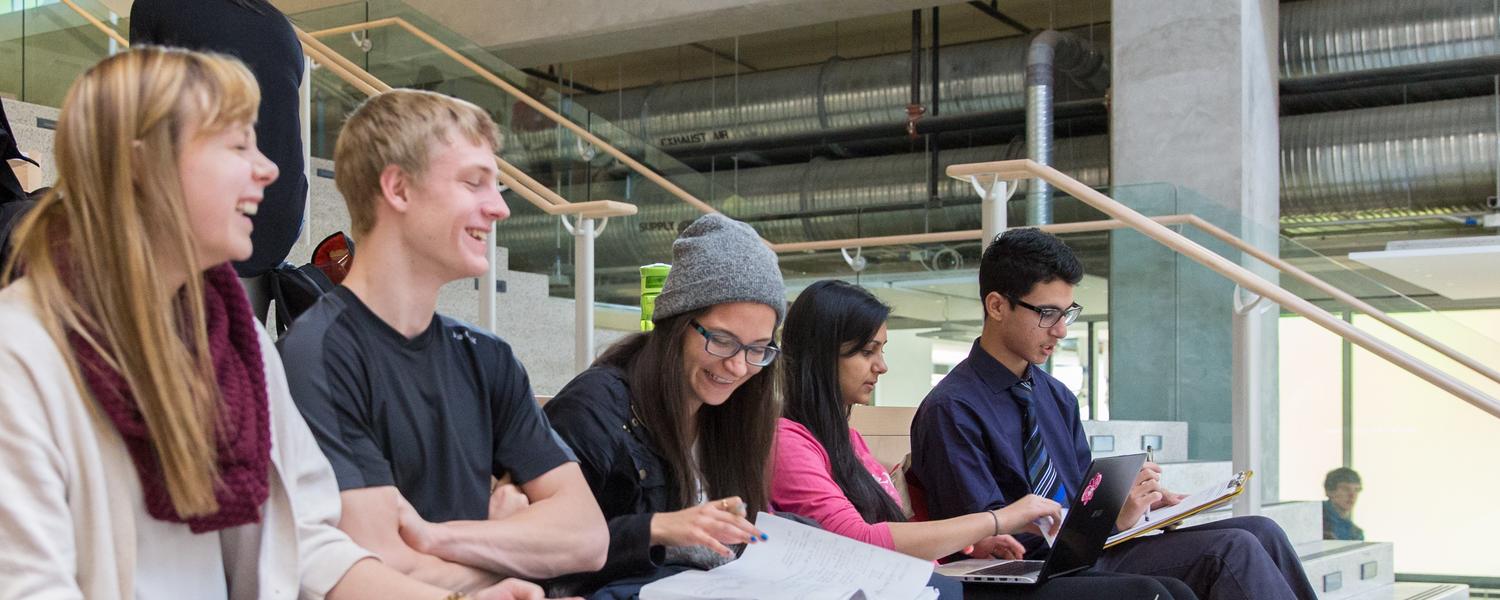 Literacy and Numeracy Support for High School ELLs

St. Anne Academic Centre is a post-High School institution that predominantly supports returning grade 12 students. We provide services to 800 students who are either upgrading their education to enter a postsecondary institution or completing high school with a full diploma. We have a significant population of immigrants, 35% are English Language Learners (ELL). St Anne also offers alternative programs such as Kara that supports parenting students, the Fresh Start Outreach program (50 students) which focuses on students whose personal circumstance resulted in disengagement with their education, Self-directed online education, Home education, work experience program,  In Person instruction  and live online courses with 17% of the students who have Learner Support Plans based on Alberta Education's coding criteria for students with Diverse Learning Needs.
Through Literacy and Numeracy Support, participating students will assist St. Anne students with their learning in a school setting with the help of St. Anne's highly experienced teaching staff. The program provides numeracy and literacy support for students from a wide range of backgrounds. This program would be a strong fit for students who are flexible, compassionate, and patient, as well as students with knowledge of ELL needs and strong cultural and academic competency.
What's Involved
Pre-service teachers will participate in a school orientation and tour (specific time TBD)
Pre-service teachers will work with students one-on-one or in small groups in non-traditional classroom environments, including St. Anne's "Hub" and the Fresh Start program. Depending on your subject expertise and students' needs, you will provide proactive academic support to students in Math, Science, or the Humanities, with an emphasis on providing ELL support to a diverse group of learners.
To develop rapport and trust with students, pre-service teachers will work alongside St. Anne staff and will reach out to students who may be struggling. Pre-service teachers also have the opportunity to extend their involvement beyond the end of the program, or to incorporate traditional classroom opportunities as you become more involved in the St. Anne community. Participants may also have the opportunity to contribute to the school's content development based on individual interests and school needs.
Requirements
Pre-service teachers need a current Police Information Check with Vulnerable Sector Screening (issued after July 1 of the year you are participating). Students who do not already have a police check should begin this process at their local police station as soon as possible, as police checks often take 4-6 weeks to process.
All participants will complete an Occupational Health and Safety orientation as well as an orientation to volunteering with St. Anne and Calgary Catholic.
Note: While St. Anne is part of the CCSD, students of all beliefs and backgrounds are welcome to support this program.
Program Learning Outcomes
Apply a variety of teaching strategies to meet the needs of individual learners in different educational settings
Examine a variety of approaches to teaching and learning in non-traditional educational settings
Examine how educators apply teaching concepts in their daily work
Examine how programs develop students' literacies (reading, writing, numeracy, digital, etc.)
Gain experience working with youth in a small group setting
Gain experience working with youth in an individual setting
Werklund Dates and Times
Fall 2023 application is now closed.
Winter 2024 application will open on November 20, 2024.
Werklund Orientation:
Thursday, September 14, 11:00 am - 12:00 pm (in-person, EDT 450) or 
Thursday, September 14, 3:30 pm - 4:30 pm (Zoom)
Fall Placements Start: early October (program dependent)
Werklund Check-In Session #1: 
Thursday, October 26, 11:00 am - 12:00 pm (in-person) or 
Thursday, October 26, 3:30 pm - 4:30 pm (Zoom)
Werklund Wrap-Up Session: Friday, December 9, 5:00 pm - 6:00 pm (Zoom)
Fall Placements End: mid-December (program dependent)
St. Anne's Dates
On-Site orientation: October 4, 2023 at 9:00 am
Program Dates: TBD 
Times: St. Anne's classes run from 9:00am-3:00pm. Participants will provide 2-3 hours of direct support each week, based on the school schedule and students' availability
Students who wish to continue their placement after the program ends are welcome to do so based on their availability
In total, pre-service teachers agree to commit to a minimum of 25-35 hours for their service-learning experience
Throughout the semester, pre-service teachers will curate their volunteering experiences using a creative medium (e.g., photos, art, storyboarding, videos, etc.) that best reflects their experiences in the program. Your creative reflections will form part of a public showcase of Werklund student experiences later in the year.
Pre-service teachers will participate in 2 group meetings: one at the mid-point and another at the end of their placement (1 hour each). These group meetings provide pre-service teachers with opportunities to reflect on the community placement experience and to guide improvements for the program.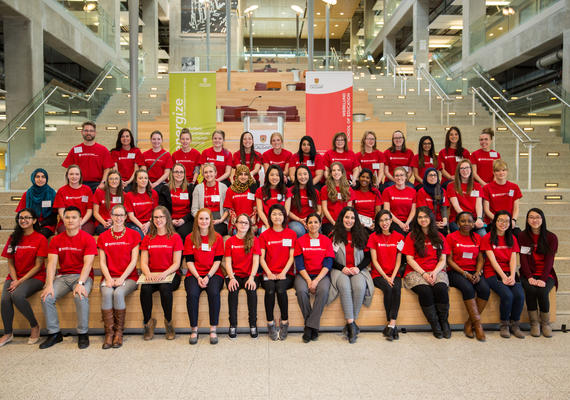 Fall 2023 applications are now closed.
Winter 2024 Applications will open on November 20, 2024.
Ready to apply?
1. Log on to Elevate
2. Go to Werklund School of Education > My Werklund Experiences
3. Click on Courses/Programs
4. Find the Service-Learning program and click Apply
5. Complete the Service-Learning Application on Step 1
You can download an application guide here.
My biggest highlights were seeing how students of differing skill levels approached classroom materials. It was also great to see the ways in which teachers developed relationships with students and used their bond as a way to create a positive learning environment.
I felt my experience with students was really fulfilling. I learned a lot about building supportive student relationships and I have a huge amount of respect for the St. Anne's system. I was always challenged with my students as I was supporting them, which gave me a lot of opportunities to learn how to work outside my comfort zone.