Inclusive Post-Secondary Education (IPSE) Literacy Tutors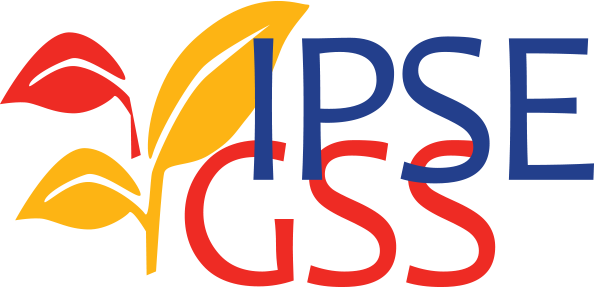 Inclusive Post-Secondary Education (IPSE) provides an opportunity for adults with disabilities to realize an authentic university experience, from both an academic and a social perspective, over a 4-5 year period. We currently support students at the University of Calgary and St. Mary's University. Students audit classes within their chosen academic themes, while our Educational Facilitators modify the related curriculum in order to provide personalized, life-applicable learning. Throughout this process, our Educational Facilitators also liaise with professors and assist students in accessing every aspect of university life. We embrace a flexible, collaborative, dynamic, diverse working environment. We strive to be pioneers in the field of inclusive post-secondary education.
As Literacy Tutors, participating pre-service teachers will work with IPSE's Educational Facilitators to provide individualized literacy tutoring to students between October and March. Participants will create, plan, and lead literacy-based lessons, supporting IPSE's mission and enhancing students' university experience.
Who?
Students currently taking their EDUC 400 or 500 courses
What?
Participants will create and deliver literacy-based lessons for the student they are paired with on an ongoing basis.
When?
1 hour/week from November to March. Specific dates and times will be set based on student/program schedules
Where?
Online: Currently online using Zoom or similar platforms
In-person: University of Calgary campus
Additional Information
One-to-one adult literacy program
Age of Participants: Young Adults (17+)
Program Locations: University of Calgary main campus
Pre-service teachers will participate in a 30-minute Werklund orientation session in early October to get more information about the service-learning program and related logistics.
Participants will also attend a 2-hour orientation session in November, followed by a training session mid-November. The orientation and training sessions will introduce participants to IPSE's philosophy and values, as well as a schedule and structure for facilitating literacy sessions.
Pre-service teachers will be paired with a current IPSE student for the duration of their placement, and work with IPSE staff and the student to identify how best to meet the students' individualized learning needs.
Participants will create and deliver literacy-based lessons for the student they are paired with on an ongoing basis. Content of lessons will be determined in collaboration with the student and the Educational Facilitator they work with.
Requirements
Pre-service teachers need a current Police Information Check with Vulnerable Sector Screening (issued after July 1, 2021). Students who do not already have a police check should begin this process at their local police station as soon as possible, as police checks often take 4-6 weeks to process.
Participants will be required to sign an Oath of Confidentiality during their training session with IPSE.
After applying, participants will participate in a brief interview with the IPSE team to determine best bit for both pre-service teacher and the IPSE program.
Werklund Dates and Times
Applications Open: November 22, 2021
Applications Close: December 5, 2021
Werklund Orientation: December 10, 2021
Werklund Check-In Session #1: February 8, 2022
Werklund Check-In Session #2: March 8, 2022
IPSE Dates and Times
IPSE Interview: TBD
IPSE Orientation: TBD
IPSE Training: TBD
Literacy Lessons: 1 hour/week from November to March
Specific dates and times will be based on student/program schedules.
In total, pre-service teachers agree to commit to a minimum of 25 hours for their service-learning experience.
Throughout the semester, pre-service teachers will curate their service experiences using a creative medium (e.g., photos, art, storyboarding, videos, etc.) that best reflects their experiences in the program. Your creative reflections will form part of a public showcase of Werklund's service-learning program later in the year.
Pre-service teachers will participate in 2 group meetings: one at the mid-point and another at the end of their placement (1 hour each). These group meetings provide pre-service teachers with opportunities to reflect on the service-learning experience, and to guide improvements for the program.
Applications are now open. To start an application: 1. Log in to Elevate 2. Go to My Werklund Experiences 3. Click View on Courses/Programs 4. Click Apply on the Service-Learning program. 5. Complete and submit the application questions. Apply Here !