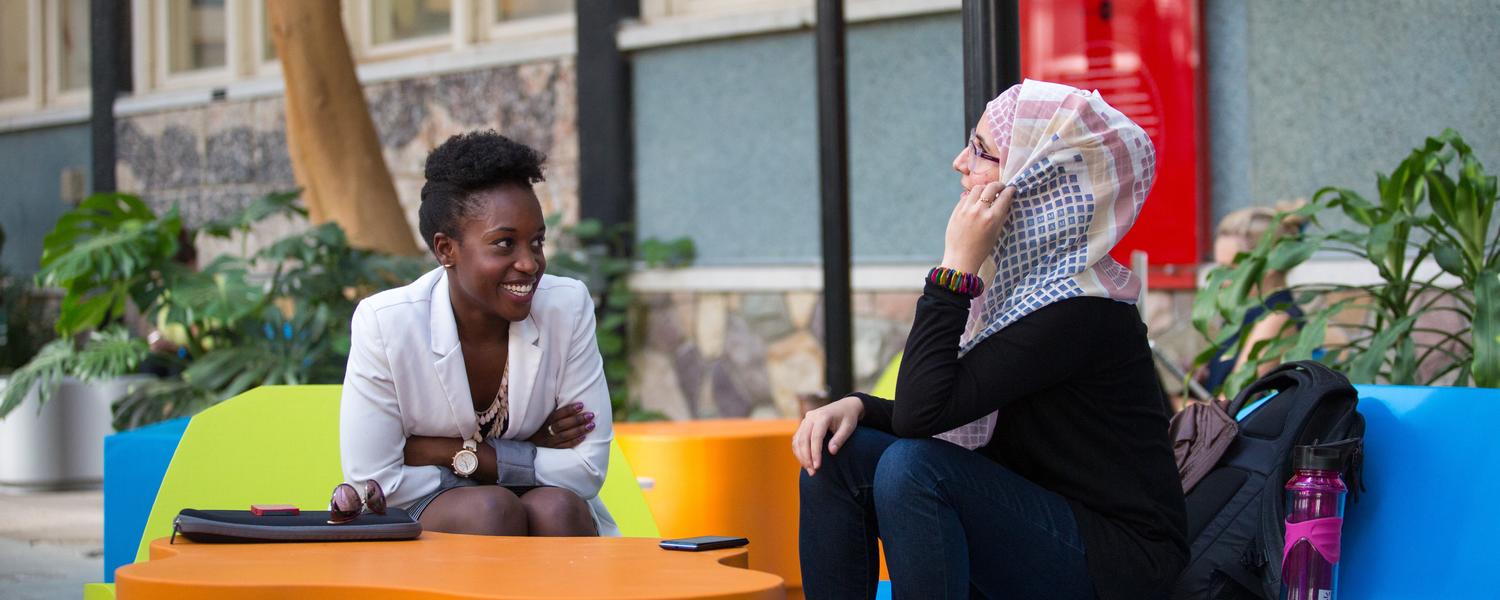 Transitioning Into Post-Secondary (TIPS)

The Calgary Bridge Foundation for Youth (CBFY) is a charitable not for profit organization that serves over 12,000 individuals annually. CBFY provides a welcoming and inclusive environment for immigrant and refugee youth and their families by enriching them with the appropriate information, knowledge and experience as they build a life in Canada.
The Transitioning Into Post-Secondary (TIPS) program matches pre-service teachers and students with international experience with immigrant and refugee youth. Participants serve as mentors to newcomer youth, providing support, resources, and information. The goal of this program is to help newcomers achieve their personal, social, and academic goals, as well as better understand the Canadian post-secondary system and communities. It also offers pre-service teachers and students with international experience the opportunity to gain hands-on experience working with youth, and discover some of the challenges faced by newcomer youth when transitioning into post-secondary study.
What's Involved
Pre-Service teachers should commit to attending ~10 two-hour mentoring sessions, which will serve as a knowledge exchange between a newcomer youth, a pre-service teacher, and at least one international student.
Sessions will focus on building youth awareness of the postsecondary system (e.g., the application process, student support services, clubs, tech, etc) and learning from the different perspectives within the triad.
Requirements
Pre-service teachers need a current Police Information Check with Vulnerable Sector Screening (issued after July 1, 2021). Students who do not already have a police check should begin this process at their local police station as soon as possible, as police checks often take 4-6 weeks to process.
Students placed with TIPS also require a Child Intervention Check issued by Alberta Human Services. We recommend starting the process as early as possible, but more information about the CIC will be provided at the orientation session.
In-person volunteers are also required to have current certification in First Aid - CPR Level C while they are participating in the program. Proof of CPR certification is required before students can begin mentoring youth. Information about first aid classes can be found here.
Program Learning Outcomes
Apply a variety of facilitation strategies to encourage discussion, generate ideas, and build consensus

Apply a variety of leadership strategies to develop meaningful relationships with the program and its participants

Apply a variety of mentorship strategies to support mentees' personal, social, and academic goals

Develop cross-cultural competencies related to language, culture, and place.

Gain experience working with youth in a small group setting
Werklund Dates and Times
Fall 2023 application is now closed.
Winter 2024 application will open on November 20, 2024.
Werklund Orientation:
Thursday, September 14, 11:00 am - 12:00 pm (in-person, EDT 450) or 
Thursday, September 14, 3:30 pm - 4:30 pm (Zoom)
Fall Placements Start: early October (program dependent)
Werklund Check-In Session #1: 
Thursday, October 26, 11:00 am - 12:00 pm (in-person) or 
Thursday, October 26, 3:30 pm - 4:30 pm (Zoom)
Werklund Wrap-Up Session: Friday, December 9, 5:00 pm - 6:00 pm (Zoom)
Fall Placements End: mid-December (program dependent)
TIPS Dates
Placements begin: October 2023
Placements end: December 2023
Training Session: October 3, 2023
Mentor-Mentee Introduction Session: October 11, 2023
Mentoring Sessions: October to December
Session times will vary from group to group, but often run Tuesdays or Thursdays from 5:00-7:00pm weekly
In total, pre-service teachers agree to commit to a minimum of 25-30 hours for their service-learning experience
Throughout the semester, pre-service teachers will curate their volunteering experiences using a creative medium (e.g., photos, art, storyboarding, videos, etc.) that best reflects their experiences in the program. Your creative reflections will form part of a public showcase of Werklund student experiences later in the year.
Pre-service teachers will participate in 2 group meetings: one at the mid-point and another at the end of their placement (1 hour each). These group meetings provide pre-service teachers with opportunities to reflect on the community placement experience and to guide improvements for the program.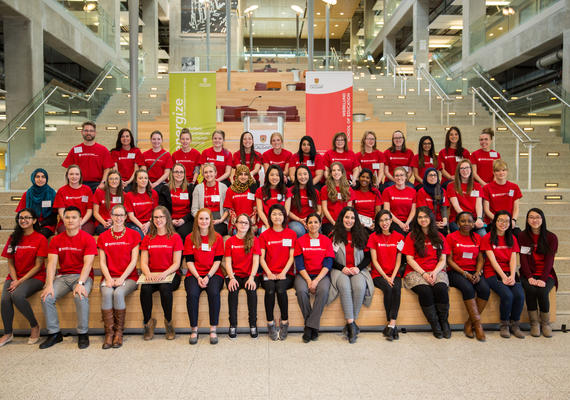 Fall 2023 applications are now closed.
Winter 2024 Applications will open on November 20, 2024.
Ready to apply?
1. Log on to Elevate
2. Go to Werklund School of Education > My Werklund Experiences
3. Click on Courses/Programs
4. Find the Service-Learning program and click Apply
5. Complete the Service-Learning Application on Step 1
You can download an application guide here.
Sharing my experience as an immigrant navigating the post-secondary system was a really important way for me to give back.
It was great experience working with my community partner. She helped me connect with my mentees, learn about community organizations, and understand ways to support immigrant youth.