Field Trip to Writing-on-Stone
The Werklund School of Education is committed to working alongside and learning from Indigenous Elders, leaders, and communities. As part of Connecting Land to Teaching Pedagogy, Bachelor of Education students are invited to attend a three-day field trip to Writing-on-Stone, working with Indigenous Elders and Werklund faculty to better understand how they can incorporate the land into their teaching.
This opportunity includes a series of land- and place-based experiences that will increase participants' understanding of Indigenous ways of knowing, and better prepare them to integrate different Indigenous perspectives in their teaching. Participants will also have the opportunity to share their experiences with other students and contribute more richly to discussions in EDUC 530: Indigenous Education.
Participants will receive Co-Curricular Credit in recognition of their learning and sharing with their colleagues
Fee: $75 for transportation to, from, and within Writing-on-Stone, Group Campsite, as well as on-site programming not available to the general public
Participants will be responsible for their own camping equipment and food during the Writing-on-Stone trip. Writing-on-Stone is located in a Provincial Park in Southern Alberta and participants should pack accordingly. Space will be available on the bus for tents, food, etc. Camping equipment can be rented from the Outdoor Centre on campus, which provides student discounts. 
Participants must bring gear appropriate for the weather and environment (e.g., hiking gear)
Activities may include hiking, wading, and crossing (fording) a river.
The private camp kitchen is equipped with fridge, separate freezer and wood burning stove.
Dates for this year's Writing on Stone trip(s) will be confirmed once Alberta Parks reopen sites for group bookings.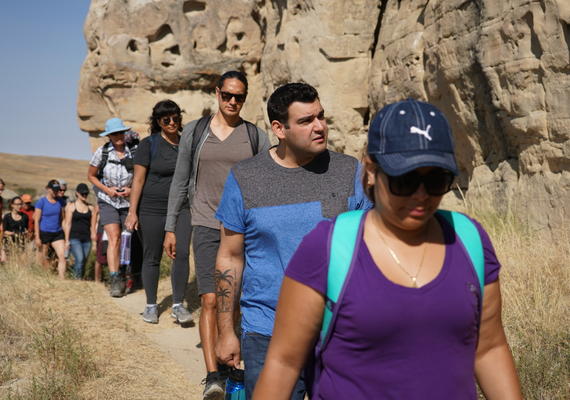 Writing-on-Stone 2020
You will need to register, pay, and complete the waiver in order to register completely. Questions? Connect with us at: