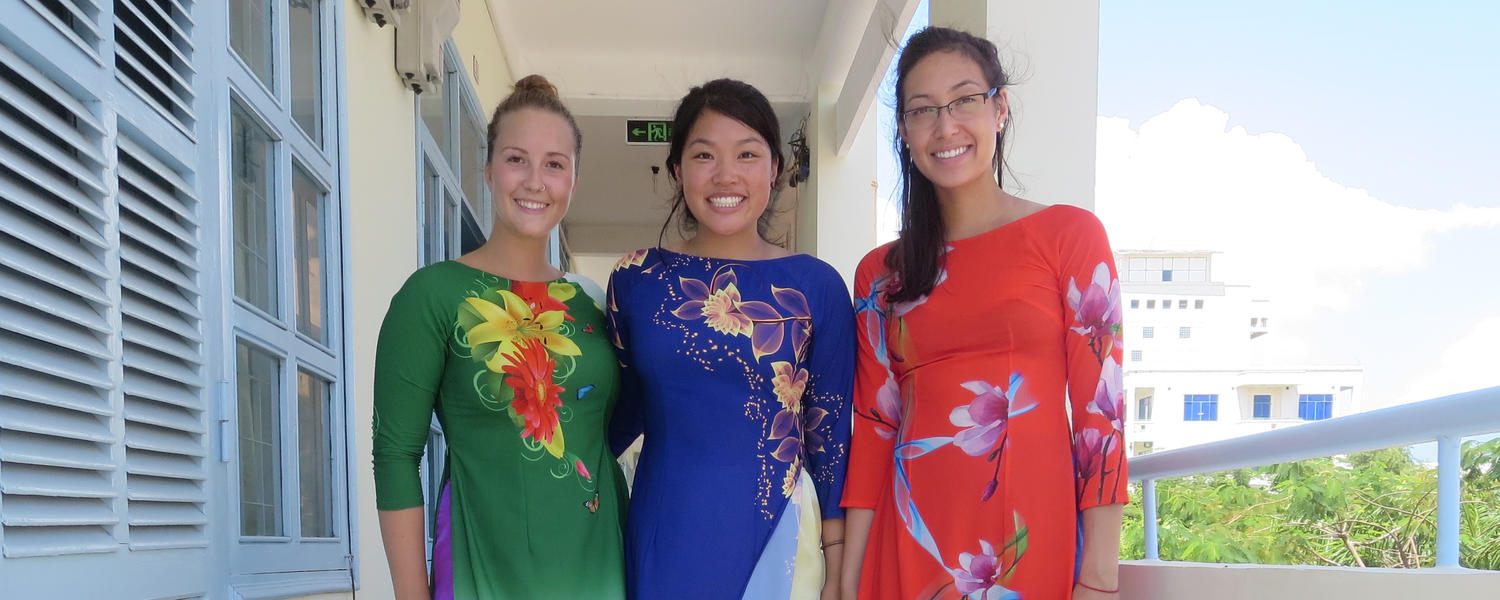 About Teaching Across Borders
The Werklund School of Education believes that students who live and teach in another place will have greater awareness and appreciation of diversity and global understanding. Teaching Across Borders (TAB) provides an opportunity for students to participate in a placement in the Fall semester of their final year of their program. Students will volunteer teach, experience a new culture, and share and receive knowledge regarding teacher education and teaching practice.
TAB participants will live in their host country for approximately 9 weeks of the fall semester where they will volunteer in schools for up to 12 hours/week. They will participate in the host culture through activities organized by the partner institution and have time to explore on their own. Some of those activities will expose them to the language(s) and culture(s) of the host placement.
In addition, they will participate in the co-creation of an online TAB community at teachingacrossborders.ucalgaryblogs.ca. Within the community, they will reflect upon their learning, consider how this impacts them as future teachers, and discuss how they plan to integrate their new knowledge and understanding into their teaching practices.
Participants will return to Calgary in November and participate in a debriefing session before beginning their Field 3 practicum experience.
We encourage students to apply with the intent of experiencing, learning, and knowing the world differently, and with a desire to bring positive change.
For more information, check out:
Program Learning Outcomes
Apply a variety of facilitation strategies to encourage discussion, generate ideas, and build consensus
Apply a variety of leadership strategies to develop meaningful relationships with the program and its participants
Apply a variety of teaching strategies to meet the needs of individual learners in different educational settings
Develop cross-cultural competencies related to language, culture, and place.
Examine a variety of approaches to teaching and learning in non-traditional educational settings
Examine how programming fosters inclusion and personal growth
Examine how programs and educators create communities that are conducive to teaching and learning
Examine how teaching and learning take place in other contexts
Examine the diverse ways children and youth experience and express knowledge, actions, and identities
Gain experience working with youth in a classroom setting
Gain experience working with youth in a small group setting
Gain experience working with youth in an individual setting
Identify specific opportunities for you to contribute to program communities in a positive, professional manner
Model positive behaviour for children, youth, teachers, and parents
Navigate new challenges as an educator with the support and guidance of a mentor in a similar field
Share and receive knowledge regarding teacher education and teaching practice
You can also check out these opportunities for Language and Cultural Learning before you travel