A Unique Pathway
Drawing on the Werklund School of Education's strong foundation of innovation, and on the strengths of an excellent undergraduate program, the Two-Year Community-Based Bachelor of Education After-Degree addresses issues of access and equity by providing a unique pathway to obtain a Bachelor of Education. This program was developed to attract students interested in pursuing a Bachelor of Education, but unable to commit to a residency-based program. The program thus hopes to mitigate the high turnover rate of teachers in rural and remote areas.
To do so, this degree will allow you to to remain in your home community for the majority of your studies, while receiving excellent instruction and advisory support from the University of Calgary. You will also gain teaching experience in your local community through your Field Experience practicum placements. 
While you are able to remain in, or near, your home community for the majority of your program, you will take courses on-campus each Summer, providing you with the opportunity to work with your cohort in a face-to-face environment. You will also attend an Orientation in your first year, and are afterward invited to various program sessions, allowing you to connect with the faculty and staff of the Werklund School of Education.
Delivery Method
You will take the majority of your courses online, and complete your Field Experiences in - or as near  as is possible to - your home community. Please note that the After-Degree is only offered on a full-time basis.
Geographic Eligibility
Preference for admission into this program is given to students in rural and remote areas of Alberta. As Field Experience practicum placements can be arranged across Alberta, in the Northwest Territories, and in rural and remote British Columbia, students in these areas may also be considered.
Please Note: Graduates of this program will meet the teacher certification requirements for the Province of Alberta. Certification in other jurisdictions is not guaranteed.
Important dates and upcoming events
Dec. 9, 2020
Last day to withdraw from Non-Education courses. Please contact an advisor prior to withdrawing from your course(s) to discuss your options.
Dec. 23, 2020
The Undergraduate Programs in Education Office will be closed from Wendesday, Dec. 23rd to Monday, Jan. 4th. Additionally, the University of Calgary will be closed from Friday, Dec. 25th to Monday, Jan. 4th.
Jan. 4, 2021
The Winter 2021 semester begins today.
Jan. 6, 2021
The Block Week portion of EDUC 551 begins today.
Jan. 11, 2021
The Winter 2021 regular term courses start today, including 400-level EDUC courses. All Education courses are being offered online for the Winter 2021 semester. Details can be found on your Student Services Center and within the course outlines. 
Admission
Walk through the application process in just five steps!
Program sequence
Summer term courses will take place on-campus, during a two-week intensive in July. Fall and winter term courses will be offered via distance, or involve your in-classroom field experiences, in your home community.
The Werklund School is transforming the way I think about education. It is teaching me how to help students engage in their learning. I feel more confident in my role as an educator, and through study and practice I am developing a personal pedagogy. I hope that by teaching youth, I will be able to help create positive change.
Sean Sager
Werklund Community Engaged Leadership Award recipient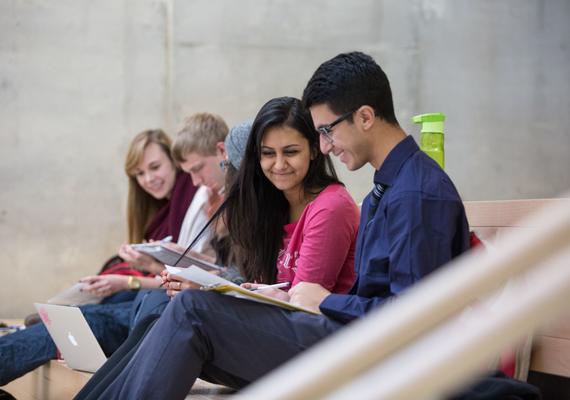 Creating Community
"The time I spent on campus was really amazing. It brought me back into the student mindset and really set the pace for what the whole year was going to look like. It was also nice to be able to meet my fellow classmates and be able to put faces to names."
 - Alexandra Crevier, BEd graduate
Summer Dates
2020 Dates
Summer 2020 courses and activities will take place online, from July 6th to August 12th. Summer 2021 dates will be posted as soon as they are finalized.
Online Success Program
Newly admitted students are required to complete the Online Success Program, designed to orient you to the platforms and skills necessary to be successful in an online learning environment. The program runs in June, and requires about 45 minutes to an hour of time daily.
Orientation
During your Summer terms, you will participate in orientation activities, built to familiarize you with the University community, resources that you can access (even during your distance-learning courses), and with faculty, staff, and fellow Education students. Check out our Community-Based Orientation site for details from the Summer 2020 Orientation.