If you have already completed a Bachelor's degree, have realized a passion for education, and are now interested in pursuing your dream of becoming a teacher, this is the program for you! The After-Degree program is a two-year, full-time degree that leads to a Bachelor of Education, and eligibility for certification through Alberta Education to teach in Kindergarten through Grade 12 classrooms.
Important dates and upcoming events
April 10, 2020
The University of Calgary will be closed from April 10th to 13th for the Easter Long weekend, re-opening on April 14th. Inquiries received during this time will be responded to upon re-opening.
April 14, 2020
The University re-opens today, after the long weekend!
April 15, 2020
Today is the last to withdraw from a non-Education course. Note that EDUC 400 and 500-level courses cannot be withdrawn from without the express permission of the Director, Student or Field Experience.
April 17, 2020
The office will be unable to offer remote support today, due to a faculty-wide virtual event.
April 18, 2020
The Winter Exam Period for non-Education courses begins today, and runs until April 29th.
April 24, 2020
Undergraduate Programs in Education will be closed the morning of April 24th for the processing of Dean's Recommendation Letters.
May 18, 2020
The University will be closed for Victoria Day today.
July 1, 2020
The University will be closed for Canada Day today.
Admission
Walk through the application process in just five steps!
I can truly say that I have found a home at the Werklund School of Education. My professors have become such an integral part of my life. I can call on them for advice and support when I need it. They celebrate with me, and are always available when I need someone to talk to.
Samantha Sirianni
Former Education Students' Association president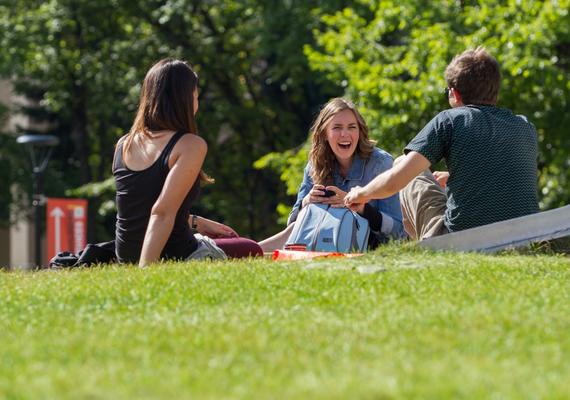 Inspiration and Collaboration
"I am very fortunate to have met many inspiring lecturers and staff members who have not only been generous with their time and resources, but also their encouragement. I have found a nurturing and collaborative home to explore the world of education."
 - Sue Mylde, Teacher Education Centennial Scholarship recipient