Fall Tutoring Program applications will open in September 2022! 
The Werklund School of Education is proud to enhance learning by coordinating free, online volunteer tutors for K-12 students in need of extra support. If your child would benefit from additional academic support - including reading sessions, subject-specific tutoring, or general study - we'll match you with a pre-service teacher in Werklund's Bachelor of Education (BEd) program who can support your child based on their subject area(s), grade level(s), and areas of expertise.
Tutors will provide individualized support, and draw on the Alberta Programs of Study as well as content knowledge and strategies in teaching and learning. This is a great way to support your student's academic success while also developing our pre-service teachers' skills as educators.
Applications for Fall tutors open in early/mid-September. Families who receive a match will begin working with their tutors in October.
Applications for Winter tutors open in early January . Families who receive a match will begin working with their tutors in February.
Spring tutoring runs from May to June. Due to a smaller number of tutors available during this time, we may not have a new round of applications open for this period.
Please note, each semester's applications are open for a limited time or until the applications exceed the numbers of tutors available for that semester. If you have any questions, please connect with us.
In these uncertain times, it is more important than ever to connect in the ways open to us. As tutors, our preservice teachers are supporting students and their families as they engage with a new educational landscape. It is just another example of the incredible partnerships that exist between the University of Calgary and the community it serves.
Dr. Amy Burns
PhD, Associate Dean, Undergraduate Programs in Education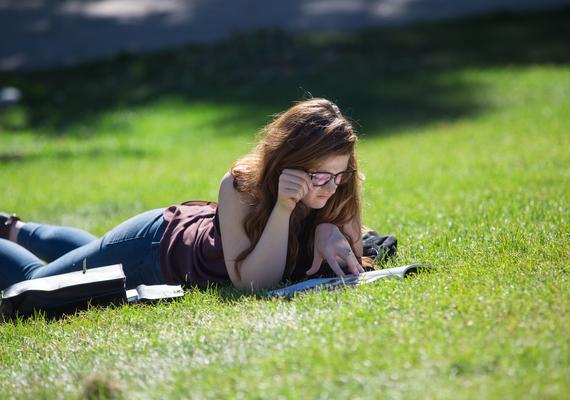 Fall 2022 Tutor Requests are now closed
Tutor Requests for Winter 2023 will open in January 2023.
We require a waiver for your student's participation in this program. Please be aware that the waiver requires a non-family member over the age of 18 to witness it. The waiver is the first section of the application. We recommend starting the application when you have the non-family member witness present, and then continue the rest of the application when you are able. You can pause and restart the application.
She gave him opportunities to share his learning, his interests and always tried to find different ways to engage him. Her preparation for each class was impressive, taking so much time and effort to put together material that would be appropriate to his age and learning stage. She was always willing to meet him where he was, adjust her lesson plan if his inquisition took them down a different path, researching new ideas together.
Parent Feedback, Spring 2020
Our tutor was just wonderful. She was warm, articulate and our daughter learned so much from her. She also sent us the best email feedback we have ever received from a teacher on her work with our daughter and some areas for us as parents to help her. She is going into Grade 11 with much more confidence and knowledge in Math and Science due to a terrific tutor and this program. Thank you so much!
Parent Feedback, Spring 2020