Virtual Micro-Pod Tutoring
This program is a free, easily accessible online micro-pod tutoring program to assist families in maintaining education continuity for their children during the challenges of the COVID-19 pandemic.  
Establishing a virtual micro-pod tutoring program is a remarkable way to assist many families in maintaining education continuity for their children and lend a much needed hand in managing the educational and social challenges that have come with COVID-19. Small group-based tutoring builds academic self-confidence. This cooperative approach encourages active learning, provides social interaction, and peer motivation in a low stress environment. This small group learning contributes to creativity, a diversity of ideas, and collaboration with peers without losing the level of personalized instruction.  
Who?
Students currently taking their EDUC 400 or 500 courses
What?
Small group online tutoring
When?
Mondays at 5:00 pm, possibility of flexible times available once program starts.
Where?
Online using Google Classrooms, Zoom or other platforms 
What's Involved
The program enrolls and offers tutoring services to children Grade 1 to 6.
The scope of the program focuses on elementary aged school kids in West Hillhurst and nearby neighbourhoods/communities.
Tutoring will focus on reading, writing and numeracy.
Tutors will connect with parents via email before each session to learn about what students are covering in class. Tutors will develop a mini lesson plan with ways they can support this content for the next tutoring session.
Werklund students will gain teaching and tutoring experience with students from the West Hillhurst Community
Tutors will provide support to groups of 2-3 children at a time, and draw on the Alberta Programs of Study as well as content knowledge and strategies in teaching and learning. This is a great way to develop your skills as educators.
Requirements
Pre-service teachers need a current Police Information Check with Vulnerable Sector Screening (issued after July 1 of the year you're participating in this service-learning program). Students who do not already have a police check should begin this process at their local police station as soon as possible, as police checks often take 4-6 weeks to process.
A reliable internet connection.
Werklund Dates and Times
Applications Open: November 22, 2021
Applications Close: December 5, 2021
Werklund Orientation: December 10, 2021
Werklund Check-In Session #1: February 8, 2022
Werklund Check-In Session #2: March 8, 2022
Micropod Tutoring dates
Program Runs: October - December with the possibility of extending the tutoring if you so choose. 
Tutoring activities to operate online at approx. 1-2 hours/week. Tutors work with the same students throughout to help foster relationships with the children. Max. 3 students in a group.
Participants should expect to spend about 20-30 hours of time in this program
Throughout the semester, pre-service teachers will curate their service experiences using a creative medium (e.g., photos, art, storyboarding, videos, etc.) that best reflects their experiences in the program. Your creative reflections will form part of a public showcase of Werklund's service-learning program later in the year.
Pre-service teachers will participate in 2 group meetings: one at the mid-point and another at the end of their placement (1 hour each). These group meetings provide pre-service teachers with opportunities to reflect on the service-learning experience, and to guide improvements for the program.
Applications for Fall Winter 2022 will open November 2021.
Numerous families in our community express interest in sourcing tutors for their children starting back to school this fall, both those that have decided to send their children and those keeping them home.
Amanda Thompson - Program Coordinator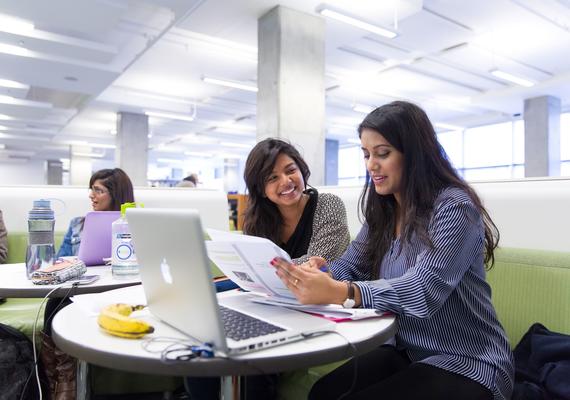 Want to Learn More?
Contact Caitlin Kane
Experiential Learning Facilitator 
service.learning@ucalgary.ca